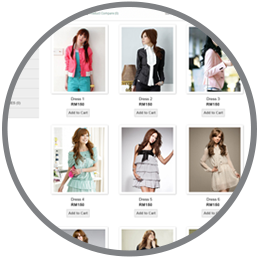 ECOMMERCE AND BLOG THEMES
Creative Bytes specializes in custom website and blog design for personal and business sites hosted through WORDPRESS and BLOGGER. Our custom blog designs are sure to wow your readers and keep them coming back for more.
Email us
We also offer affordable ready-made WordPress Themes & Blogger Themes. We have blog design options for every budget, so be sure to follow us on Facebook and keep visit our website to find the right choice for you.
view all our ready made templates
We also make OpenCart Ecommerce theme, from creating whole sites, to just settting up the cart, to building custom shopping cart templates. Get a High Quality, Professional Ecommerce Solution from just RM300.
view our ecommerce templates